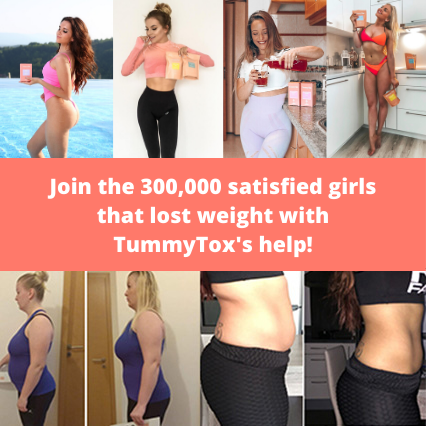 Designed for women: amazing slimming and beauty products!
Made in Europe in accordance with the strictest pharmacological standards.
"With TummyTox's help, I've nearly reached my goal and I'm not stopping!"
"I'm feeling great and I've lost quite a bit of weight. I know this is only the beginning on my path to incomplete internal and external transformation."
"My weight keeps dropping. I've not felt this good in a long time!"
"With the help of healthy TummyTox supplements everything is easier! All the products have several benefits and are helping me stay fit!"
"The most noticeable change is in my waist circumference. This was one of my biggest goals, apart from weight loss."
"My goal before summer starts is a flatter tummy and building muscle in the glutes. If I lose some weight while I'm at it, even better! I'm combining 100% natural supplements from TummyTox with regular exercise and a healthy diet."
"My digestion has improved and I'm feeling better in general. I feel lighter and healthier!"
"Exercising and a healthy diet are essential, but TummyTox supplements helps support your efforts. They're really the best!"
"I noticed results really quickly, especially in the waist and hip area. I've started exercising more, I have more energy and motivation."