Tummy Tea Pack
Tummy tea pack for effective fat burning and a thorough detox
Helps you stay hydrated and slim!
Skinny Me Tea 2x 20 teabags for 40 days of use
Daily Kick & Sleep Tight Tea 40 teabags for 20 days of use
FREE GIFT

Our e-book filled with tips, tricks and tasty recipes + access to our online-gym!
100% Money-back Guarantee on Satisfaction
Handled, shipped and delivered within 3-5 working days
Free shipping for orders over

£50
30-Day Money-Back Guarantee
If for any reason you are not completely satisfied, simply return the empty package and get a full refund. More
Buy
Try
Return
Money back
Free with your purchase!
Lose weight quickly and effectively, by combining our products with a healthy diet and regular exercise!
E-book with everything you'll need for a successful weight-loss journey! Delicious weight-loss recipes, an easy-to-follow shopping list and a ton of tips and tricks to help you get in shape in no time.
Additionally, you'll get access to our online-gym, filled with different types of exercises to tone your whole body! MOST WANTED TUMMYTOX TEAS!
Getting a flat tummy has never been so easy! You only need 1 cup of tea a day.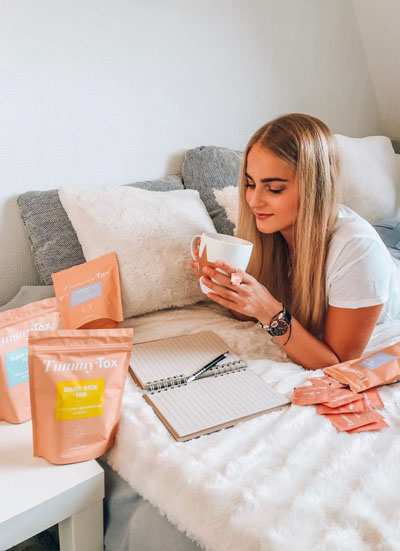 Increases fat burning
Prevents new fats from being stored
It eliminates bloating, speeds up metabolism and regulates digestion
Detoxes the body
Gives the body more energy during the day and regenerates it at night
Ideal for rainy autumn days!
BENEFITS OF TUMMYTOX TEAS
Are you often grumpy because of your excess weight? Are you afraid to try something and you can't be sure if it will actually help you? We have the solution for you!
Skinny Me Tea helps you lose weight and it speeds up the melting of fat deposits so that your metabolism is boosted.
The selected mixture of ingredients prevents fat formation. Since toxins block weight loss in your body, TummyTox Tea Pack flushes them out.
Why choose TummyTox Teas?
Daily Kick Tea is a blend of green tea, nettle, dandelion, sweet fennel and caraway that reduces swelling and stimulates the metabolism. It's a great coffee alternative and gives you energy all day long. With this tea, your body will use fat deposits as an energy source.
Sleep Tight Tea will help your body rest, purify and regenerate during the night and prepare you for a new day. Daily Kick & Sleep Tight teas are detox teas so you don't have to worry about what you eat. They will help you eliminate harmful toxins.
You can drink them hot or cold - and enjoy the perfect refreshment and and amazing slimming results!
How do I prepare TummyTox Teas?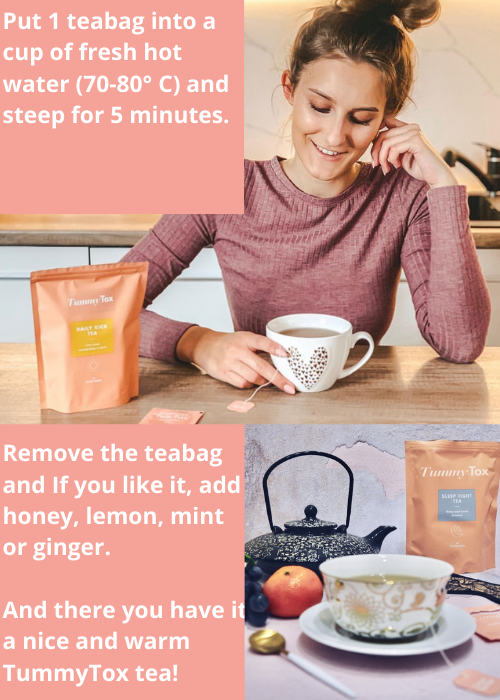 Daily Kick Tea
Ingredients:
Active ingredients
% per 1 teabag
Green tea leaves
25%
Nettle leaves
25%
Dandelion
25%
Sweet fennel
15%
Caraway seeds
10%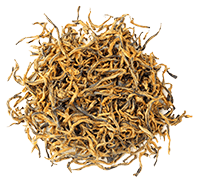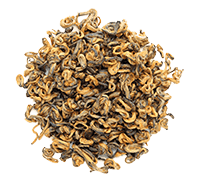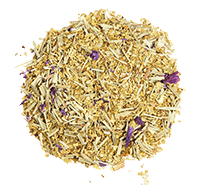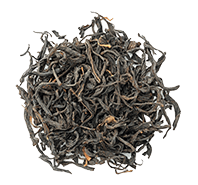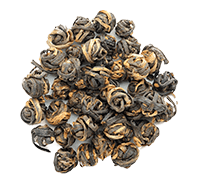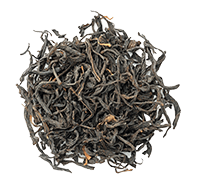 Sleep Tight Tea
Ingredients:
| Active ingredients | % per 1 teabag |
| --- | --- |
| Orange peels | 30% |
| Peppermint leaves | 25% |
| Lemongrass | 20% |
| Lemon balm leaves | 20% |
| Hop cones | 5% |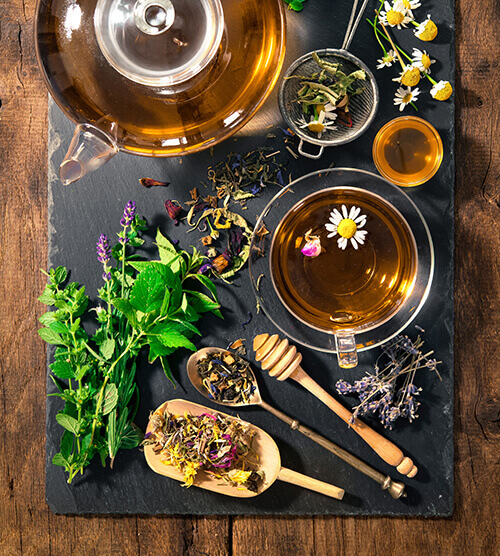 | Active ingredients | % in final formula |
| --- | --- |
| Pu-erh tea | 30% |
| Lucerne herb | 25% |
| Burdock root | 20% |
| Sweet fennel fruit | 15% |
| Elderberries | 10% |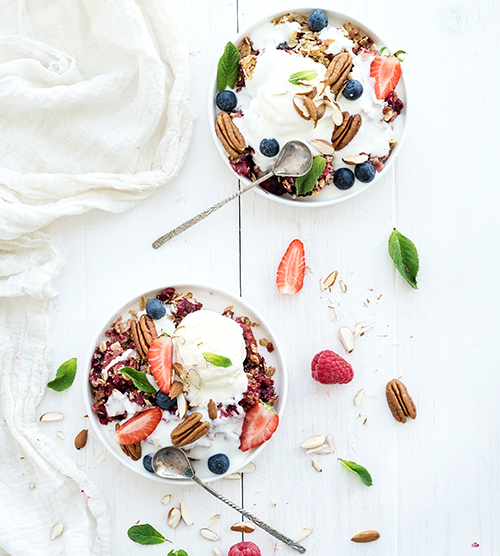 Tummy Tea Pack