Tummyccino
Delicious coffee drink that helps inhibit appetite and aids weight loss.
Smash your weight loss goals while feeling on top of the world!
FREE GIFT

Our e-book filled with tips, tricks and tasty recipes + access to our online-gym!
100% Money-back Guarantee on Satisfaction
Handled, shipped and delivered within 3-5 working days
Free shipping for orders over

£50
30-Day Money-Back Guarantee
If for any reason you are not completely satisfied, simply return the empty package and get a full refund. More
Buy
Try
Return
Money back
Free with your purchase!
Lose weight quickly and effectively, by combining our products with a healthy diet and regular exercise!
E-book with everything you'll need for a successful weight-loss journey! Delicious weight-loss recipes, an easy-to-follow shopping list and a ton of tips and tricks to help you get in shape in no time.
Additionally, you'll get access to our online-gym, filled with different types of exercises to tone your whole body! LOSING WEIGHT WITH COFFEE? YES PLEASE!
We packed our delicious coffee drink full of the best weight loss helpers - green coffee bean, Garcinia Cambogia, guarana seed, instant coffee and chicory fibre that will: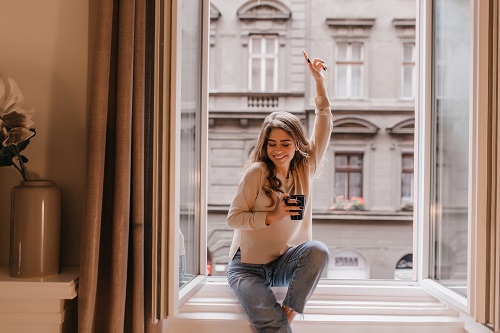 Help control cravings and hunger
Boost the metabolism
Speed up weight loss
Give you a gentle shot of energy – without jitters or a caffeine crash afterwards!
Keep digestion in top condition
And it's low-carb, vegan and gluten free!
HOW DOES IT WORK?
We took the magic of coffee and infused it with even more magical ingredients - the waist shrinking kind!
Thanks to a unique combo of ingredients you won't find anywhere else, Tummyccino will enrich your life with its creamy flavour (enjoy it hot or iced!) while helping you shed those pounds:
Garcinia Cambogia will eliminate your cravings and reduce fat storage

Guarana seed extract that will boost your energy levels and fat metabolism

Green coffee bean with chlorogenic acid that's been shown to boost fat loss

Instant coffee to keep you alert and energised

Chicory fibre with inulin that acts as food for good bacteria in the gut
Unlike similar products, Tummyccino's effect will last much longer and won't give you that post-caffeine crash.
Why Tummyccino is better than regular instant coffee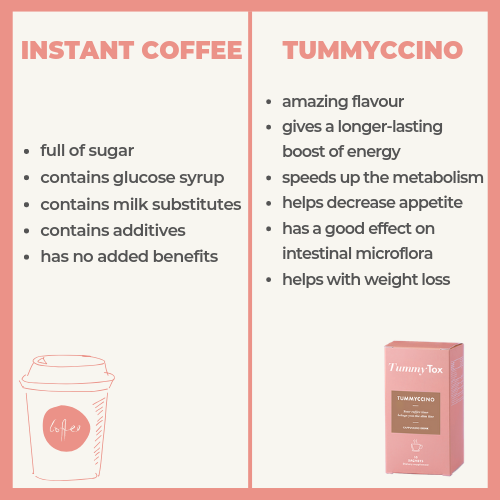 Have a cup of Tummyccino in the morning for that boost of energy or drink it in the afternoon instead of dessert! It will help curb food cravings and boost weight-loss progress! At 8 kcal, Tummyccino has less calories than regular coffee. Which is just an added bonus - not only does it have less calories, it also helps you burn more!
SOME LIKE IT HOT... BUT WE LOVE IT ICED TOO!
Are you a fan of iced coffee? You're in luck - Tummyccino can be enjoyed hot or cold: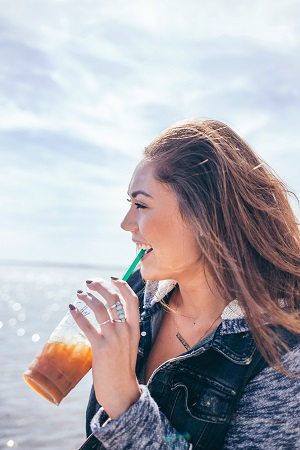 OPTION 1: Mix a sachet of Tummyccino with 1 dL of hot water. Add any kind of milk you like. We recommend almond or coconut milk.
OPTION 2: Mix a sachet of Tummyccino with 1 dL of hot water. For an even better flavour, add some milk (or a yummy milk substitute) and a couple of ice cubes. Enjoy!
Ingredients
| Active ingredients | In 1 sachet | |
| --- | --- | --- |
| Instant coffee | 1500 mg | |
| - caffeine | 60 mg | |
| - Soluble dietary fiber | 1144 mg | |
| Garcinia extract | 500 mg | |
| - hydroxycitric acid | 300 mg | |
| Green coffee extract | 400 mg | |
| - Chlorogenic acid | 200 mg | |
| - caffeine | 8 mg | |
| - caffeine | 40 mg | |
| Food Supplements with sweetener | | |
| Doesn't contain allergens. | | |
| Orafti® is a trademark of BENEO-ORAFTI SA. | | |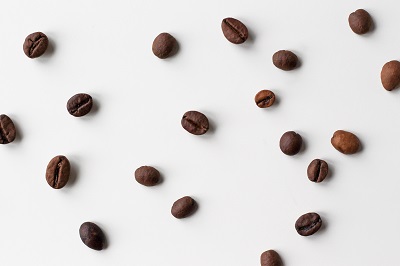 Tummyccino