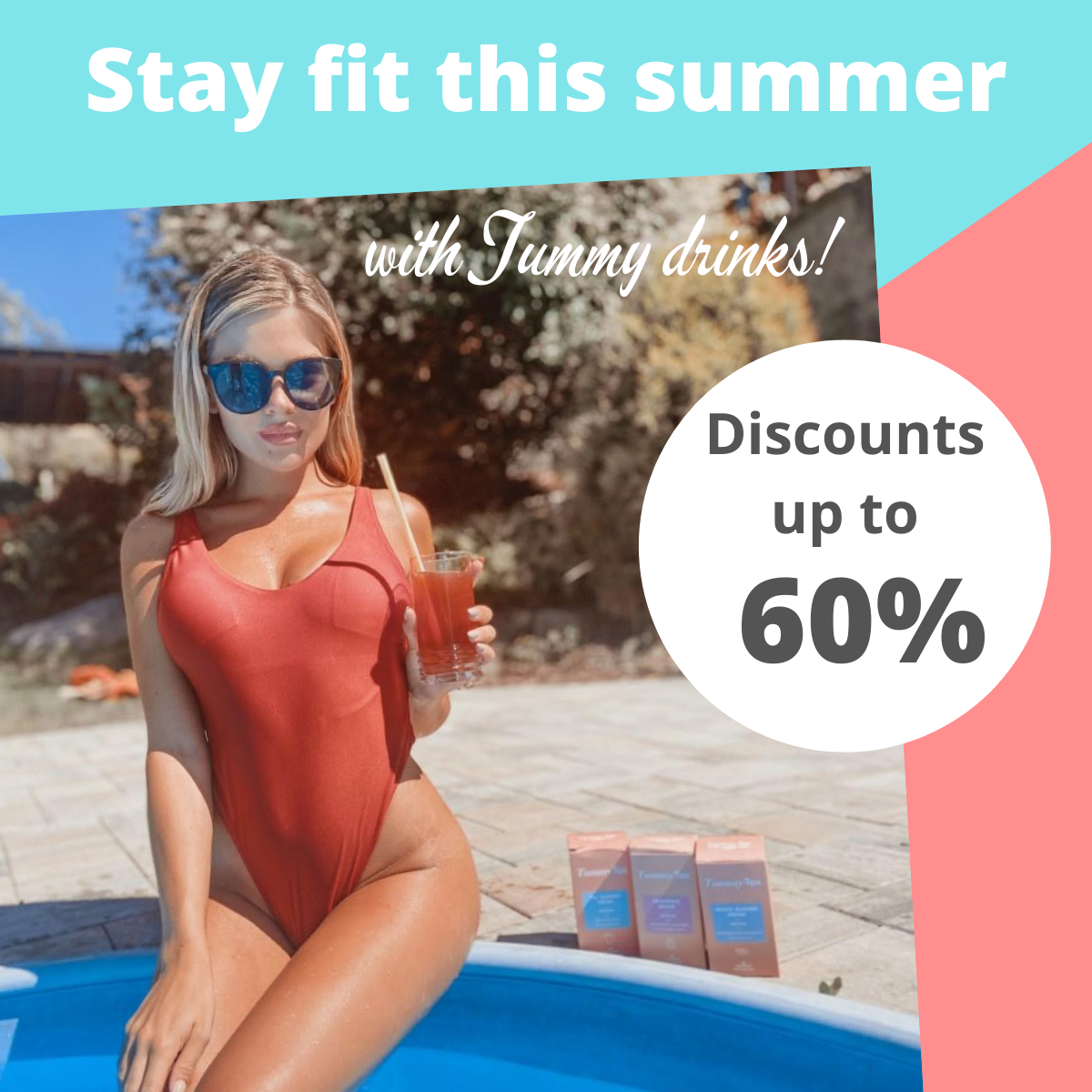 Get that beautiful slim figure with Tummy drinks!
All you need is that final touch, or you're trying to maintain a slim figure even when you're on holidays ...
Our TummyTox drinks are the perfect solution, to help you burn fat and provide the perfect summer refreshment!
HOW DO YOU PREPARE THE DRINKS?
Super simple preparation! Take them with you wherever you go.
Do you want to know more about Tummy Drinks?
Summer drinks for a slim figure!
You are not sure which Tummy drink is best for you? We have prepared a short overview about their effects and the way they work so you could choose the one that suits you best.!
How to lose 2 kilos in a week?
You're going on holidays soon or you have an important event coming up and you want to get rid of those extra few kilos? Find out which drink will help you achieve best results!
What are the accessories you need to take to the beach?
We've prepared a shortlist of accessories you need to take with you on holidays and one of them is a bundle of our best Tummy drinks for a perfect Bikiny body!