Fat-burning appetite suppressant
Craving Blocker - 20-Day Supply
Contents: 1x Craving Blocker - 20-Day Supply 120 capsules/20 days FREE GIFT: 28-DAY WEIGHT-LOSS PLAN
WEIGHT-LOSS GUIDE (e-book)
LOW-CARB MEAL PLAN (e-book)
AT-HOME VIDEO WORKOUTS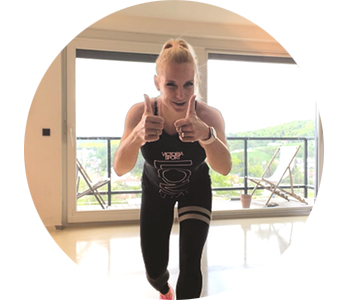 *Disclaimer: The effects of the product may vary between individuals and could differ from those described on the website.
Fat-burning appetite suppressant
Craving Blocker - 20-Day Supply
Are cravings preventing you from losing weight? No more! 
Take control with this unique double-power appetite suppressant that also boosts fat burning! Speed up weight loss with the 2 most popular hunger-reducing ingredients on the market: glucomannan and Garcinia cambogia. 
Lose up to 3.8 kg* of weight in 5 weeks*

Say no to cravings and prevent (emotional) overeating 

Feel full for longer 

Block fat accumulation

Lose weight more easily

Perfect support for time-restricted eating

Over 15 years of expertise in food supplement development and production 
TummyTox has more than 650,000 happy customers all over EU! 
Contents: 1x Craving Blocker - 20-Day Supply 120 capsules/20 days

FREE GIFT: 28-DAY WEIGHT-LOSS PLAN
WEIGHT-LOSS GUIDE (e-book)
LOW-CARB MEAL PLAN (e-book)
AT-HOME VIDEO WORKOUTS