Tummy Fit
L-carnitine capsules that help stimulate fat burning, improve fat-to-muscle ratio and can boost any weight-loss efforts. With this product we gift you a FREE Motivational Journal.
Helps with sculpting your body and reducing stubborn fat!
FREE GIFT

Our e-book filled with tips, tricks and tasty recipes + access to our online-gym!
100% Money-back Guarantee on Satisfaction
Handled, shipped and delivered within 3-5 working days
Free shipping for orders over

£50
30-Day Money-Back Guarantee
If for any reason you are not completely satisfied, simply return the empty package and get a full refund. More
Buy
Try
Return
Money back
Free with your purchase!
Lose weight quickly and effectively, by combining our products with a healthy diet and regular exercise!
E-book with everything you'll need for a successful weight-loss journey! Delicious weight-loss recipes, an easy-to-follow shopping list and a ton of tips and tricks to help you get in shape in no time.
Additionally, you'll get access to our online-gym, filled with different types of exercises to tone your whole body! TUMMY FIT, THE PUREST L-CARNITINE ON THE MARKET!
L-carnitine helps the body burn more fat, can improve muscle-to-fat ratio and boosts weight loss. No preservatives, gluten, colourants or other allergens. The purest L-carnitine you can find!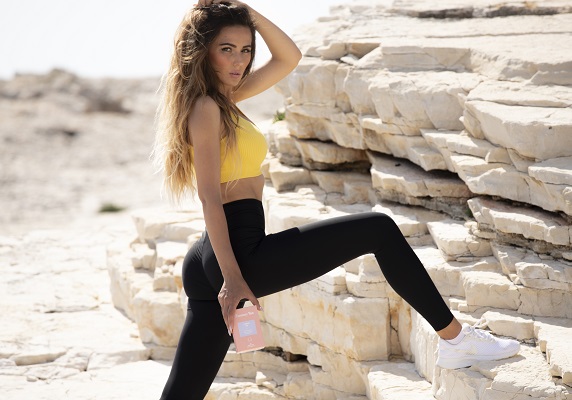 Better fat burning
Boosted weight-loss efforts
Helps increase muscle mass
Improvesregeneration after workouts
HOW DOES IT WORK?
L-carnitine offers quicker, safer and better results compared to other fat burners.
It's important to be physically active in order to lose weight. L-carnitine is an absolutely crucial dietary supplement if you want to reach your fitness goals.
Tummy Fit is a Swiss innovation based on L-carnitine purity. Multidisciplinary studies have shown that Tummy Fit helps speed up weight loss and increase muscle regeneration after training. It contains a mix of 500 mg of L-carnitine, guarana seed extract and caffeine. These ingredients burn fat and contribute to loss of excess weight.
Tummy Fit works in two ways. It helps turn fats into energy (muscle) - that fat is then burned due to the increased transport of fatty acids into mitochondria. It also helps inhibit the accumulation of fatty acid in the cytoplasm outside of the mitochondria, which can contribute to toxicity and fat accumulation.
L-carnitine boosts the results of your training and can make you feel better, in general.
Ingredients:
L-carnitine is key to transporting fatty acids from the blood to mitochondria, which act like powerhouses of the cells.
Guarana is famous as an outstanding fat burner, due to its thermogenic effect.
Tummy Fit