How to lose 2 kilos in a week
If you need a quick solution or that last "touch-up" before you go on holiday, and you want to get rid of some extra weight, don't be surprised; it's very POSSIBLE!
You may have tried various diets so far (yes, we've all been there before), but unfortunately, that doesn't always work, and worst of all, it can have a countereffect!
What have we been doing wrong all these years?
When we want to lose weight, we always count calories and try to eat less because we think we have to lose fat, but the trick is that we actually have to lose the water weight that our body retains.
Often, we are not even aware that excess water makes us look fatter than we are, and in fact, it is straightforward to get rid of excess water weight in a short period of time. Here's how you can do it:
Drink more water
It may sound contradictory, but our lymphatic system becomes clogged if we don't drink enough, and with clogged lymph, our body becomes swollen and bloated. The only way to encourage it is to drink more! Drink at least 2 litres of water a day. Water helps eliminate toxins from the body, and we frequently mistake thirst for hunger, so make sure you drink before and between meals.
Get 8 hours of sleep
Did you know that the lack of sleep affects your weight-loss results? When we are sleep-deprived, we crave high-calorie foods, which means that we most likely eat them late at night, which is why we can't sleep… and so we end up stuck in a vicious cycle… Sleep is essential for health and beauty; it also helps the body regenerate and melt calories overnight. So go to bed early and make sure you get 8 hours of sleep!
Try the occasional fasting technique
We said before that starvation is out of the question because, eventually, you will have to eat something again, and the kilos will come back or double. So if you want to succeed, try the technique of occasional fasting – it is great for long-term results.
We've also tried it, and we are thrilled with the results! The thing is, you don't have to give up your favourite foods at all. All you have to do is fast for 12 hours every day. If you have breakfast at 7 in the morning, your last meal must be at 7 in the evening. This will allow your body to have a rest from the food and digest it well, and your metabolism will be thankful for it.
Start with a 12-hour fast, and later extend to 14. If you practice this regularly, not only will you lose extra weight, but you will also feel much better!
Reduce swelling and bloating
As we said at the beginning, when we're dealing with swelling and bloating, it means that we retain excess water in the body. This water weight could be responsible for the difficulties we might have in trying to lose weight.
How to eliminate water weight in the shortest possible time? With our 3-in-1 Draining Drink, which contains the best natural diuretic ingredients!
3-in-1 Draining Drink promotes weight loss, melts cellulite and expels excess water from the body. The drink literally resets the lymphatic system and thus accelerates the excretion of water and toxins from the body, thus relieving even the liver and your digestion. 
Make your Draining Drink in 1 litre of water every morning, and you will:
lose the first kilos in the first days

 already

stimulate the elimination of excess water and toxins by

 up to

27*%

reduce bloating and swelling by 60*% in 1 week

visibly lose weight in as little as 10* days
get rid of cellulite
How Anne Marie lost 2* kg in a week
"I noticed significant changes after just two days. My belly wasn't bloated; I had a lot more energy throughout the day, and my digestion got a lot better…"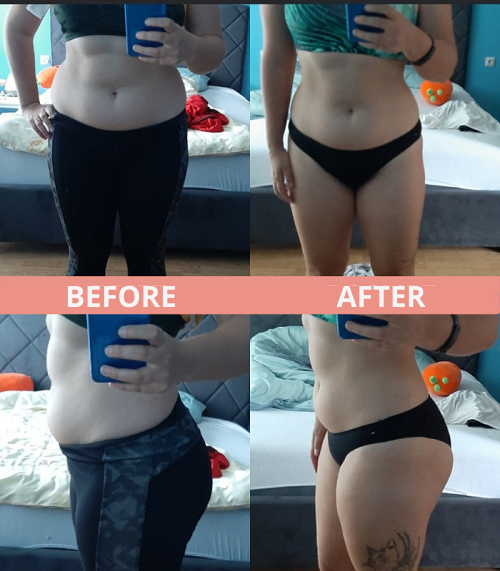 Read Anne Marie's story here>>
*Results may vary. Dietary supplements should not be used as a substitute for a varied and balanced diet and a healthy lifestyle, which are important.