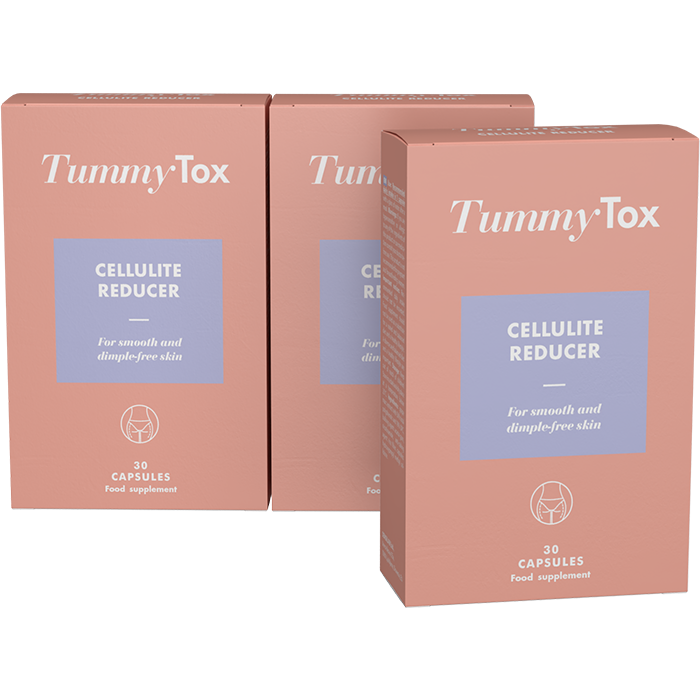 Food supplement
*Disclaimer: The effects of the product may vary between individuals and could differ from those described on the website.
Cellulite Reducer 1+2 FREE
Have you been wanting to wear shorts this summer, but you've been feeling self-conscious about the orange-peel skin look? We have a natural solution for you!
Combat your cellulite from inside out with super powerful antioxidants! Get rid of orange peel skin, improve your skin's texture and feel confident again! 
Reduce cellulite

 by addressing its root causes

 

Boost fat-loss

,

 

eliminating

 

the

 underlying cause of cellulite

 

Strengthen blood vessels and 

improve microcirculation in the skin

 

Improve skin texture and reduce the orange-peel look

 

Clean-label product

 based on 

natural ingredients

; no additives, sustainable production

 

1

-

month

 supply

 
Contents: 1x Cellulite Reducer 1+2 FREE 90 capsules/90 days
-

66

% discount

+ Free delivery
Free delivery
Special price
£16.90
Regular price
£50.37
Improve your skin's texture and say ''Au revoir'' to cellulite!
With a little help from a French grape extract you too can discover the secret to beautiful, firm skin on your legs, thigh sand buttocks!
If you're a woman, you probably have cellulite
Actually, 85% of women worldwide, regardless of their weight and fitness, have visible cellulite. 
Due to the hormone oestrogen, women accumulate more fat.

The fat being pushed against the connective tissue beneath the skin causes an uneven, lumpy effect or what we call cellulite.

Women with impairedvenous and lymphatic microcirculation havemore pronounced cellulite.

Cellulite is also connected to genetics, sedentary lifestyle, weight gain and poor nutrition.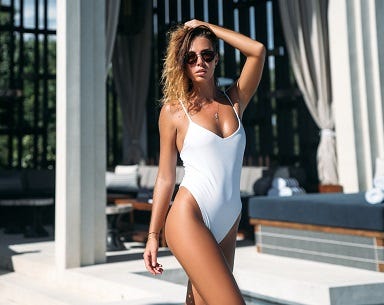 But you can work against the root causes of cellulite!
With powerful polyphenols and vitamin B3 in the Cellulite Reducer supplement, you can visibly reduce cellulite andimprove skin appearance!
The best anti-cellulite supplement with triple action
The grape seed extract has a triple effect on cellulite:

Reduces the appearance of cellulite
By strengthening blood-vessels, it improves microcirculation, nutrient delivery and detoxification.

Promotes weight loss
Helps control and stabilise body weight, which contributes to cellulite reduction.

Improves skin texture
By strengthening the skin structure, it helps the skin become firmer, more radiant and smoother.
Grape skin extract has a high polyphenol content, which helps protect cells against oxidative stress, strengthens skin and blood-vessel walls and improves microcirculation.
Vitamin B nourishes the skin from within and contributes to its overall health.
It's not just any grape extract – it's French!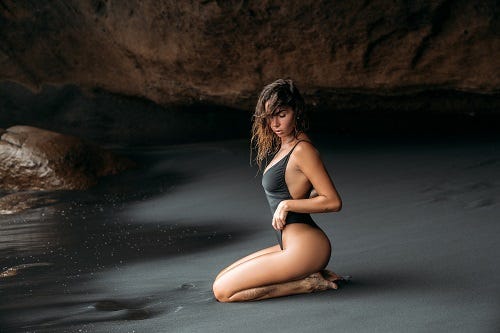 Our grape skin extract comes from grape skins grown in French vineyards. Unlike most grape extracts on the market, ours doesn't contain sulphites!
When wine is produced, grape skins are usually discarded, which is a shame, as they're super rich in polyphenols and other nutrients. They have a powerful effect on slimming and cellulite reduction, so they're the perfect choice for our grape skin extract. To top it all off, the grape skins a real so sustainable!
Meet the two active ingredients of Cellulite Reducer
More Information

| | |
| --- | --- |
| Bundle | Yes |
| Google-only long description | x |
| Remove from Google remarketing | No |
| Google Free shipping | No |
| Remove from FB remarketing | Yes |
| Robots Meta Tag | Use Default |
| Extra Bullet | Free delivery |
| Group Name | ttcellulitereducer |