Happy Enzymes
Capsules for improving the metabolism and boosting energy.
Perk up your digestion and reset your body!
30 capsules
for 10 days of use
FREE GIFT

Our e-book filled with tips, tricks and tasty recipes + access to our online-gym!
100% Money-back Guarantee on Satisfaction
Handled, shipped and delivered within 3-5 working days
Free shipping for orders over

£50
30-Day Money-Back Guarantee
If for any reason you are not completely satisfied, simply return the empty package and get a full refund. More
Buy
Try
Return
Money back
Free with your purchase!
Lose weight quickly and effectively, by combining our products with a healthy diet and regular exercise!
E-book with everything you'll need for a successful weight-loss journey! Delicious weight-loss recipes, an easy-to-follow shopping list and a ton of tips and tricks to help you get in shape in no time.
Additionally, you'll get access to our online-gym, filled with different types of exercises to tone your whole body! INDISPENSABLE HELP FOR YOUR METABOLISM
Feeling good and looking slim with the help of essential digestive enzymes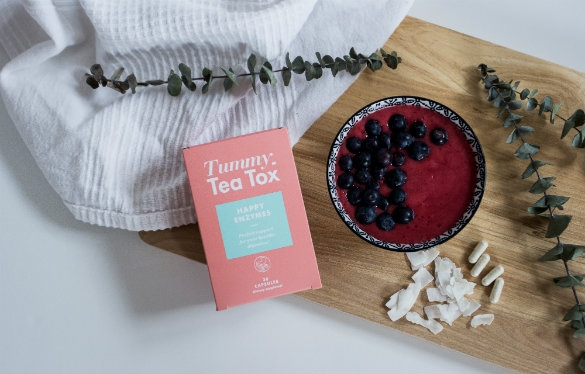 Helps get rid of extra weight
Stimulates and improves your digestion
Ensures absorption of beneficial nutrients only
Detoxifies the liver
HOW DOES IT WORK?
Does giving up your favourite food seem like a daunting task?
Let's be honest, sometimes your love of food has negative consequences. Most of the time, it's digestive enzymes that are to blame. Bloating, cramping and indigestion should serve as warning sings that there's something going on in your body.
More often that not, the problem is straightforward: you're low on digestive enzymes.
They are the most important element in digestion: they are responsible for breaking down food into nutrients, helping us lose weight, maintaining a highly effective immune system and keeping us in good spirits.
The more enzymes you have on your side, the lower your chances of cholesterol, cellulite, water retention, depression and lethargy become.
Happy Enzymes
Ingredients:
Active Ingredients
In 3 capsules
%NRV*
Kiwi powder
600 mg
**
Calcium
315 mg
39
DigeZyme®: Multienzyme complex
150 mg
**
- Enzymatic activity:
- min. 3600 DU alpha-amylase amylolytic activity
**
- min. 900 PC neutral protease proteolytic activity
**
- min. 600 ALU lactase
**
- min. 165 CU cellulase cellulolytic activity
**
- min. 30 FIP lipase lipolytic activity
**
Ginger extract
150 mg
**
Papaya powder
150 mg
**
Enzymatic activity:
- 900 USP units papain proteolytic activity
**
** = nutrient reference values are not established
*NRV = Nutrient Reference Values
Food Supplements
Doesn't contain allergens
DigeZyme® is a trademark of Sabinsa Corporation.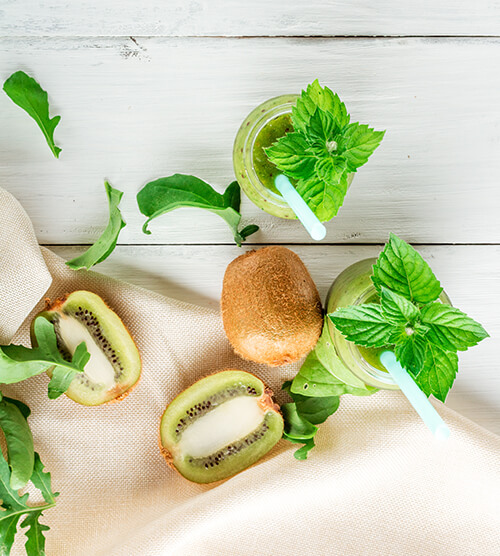 Happy Enzymes