Skinny hormone - it really exists!
Hormones participate in numerous functions of the body. We all know that hormones can be responsible for painful menstruation, problems with acne, etc. But did you know there is a hormone that can fight weight gain?
Adiponectin - the "skinny" hormone
Adiponectin is a hormone that forms in the adipose brown tissue and is involved in regulating lipid and carbohydrate metabolism. It's formed in the tissue when there is very little fat in the body - which is why it increases the muscle's ability to use carbohydrates for energy.
That's not all - this hormone accelerates the melting of adipose tissue, helps reduce appetite and lowers the risk for type 2 diabetes.
The body's production of the hormone decreases with age
Studies have shown that this hormone is produced exclusively in the brown adipose tissue and that the production of the hormone decreases as we age. It's no wonder then that we might encounter problems with weight gain as we start to grow older!
Kick your "skinny" hormone into a higher gear
Stay in control of your hunger and wave goodbye to those irresistible evening cravings!.
Studies show that stimulating the activity of brown adipose tissue can help dissolve an additional 500 calories per day!*
Our Slim Tummy capsules help suppress excessive food cravings and help you lose belly fat.:
With Garcinia cambogia extract for appetite blocking and weight-loss support                               
Inhibit the new fat formation 
Lose up to 50% of fat around the stomach area*      
Feel confident on the beach this year! Try Slim Tummy Caps now
Slim Tummy Caps can really make a difference!
Check out Timea's incredible transformation! She used TummyTox capsules and went down from 80 to 60 pounds * in just 6 months *!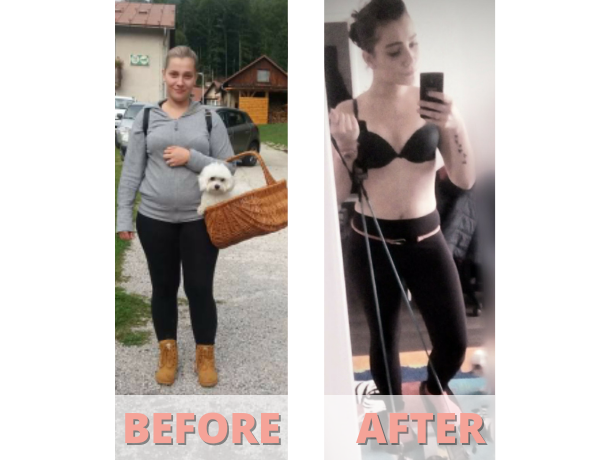 Or try our amazing Bye Bye Belly bundle that has it all: detox, weight loss, energy boosting + a FREE Babe bottle!
*[Results may vary. Dietary supplements should not be used as a substitute for a varied and balanced diet and a healthy lifestyle, which are important]