The natural and easy slimming method loved by all women - with transformation pictures!
Do you ever wish that you could just make your appetite go away? You're not the only one... 

A large appetite means we're more likely to gain weight and store more fat. But luckily there are things we can do to get back in control! Our Slim Tummy Caps with natural extract from the Garcinia cambogia fruit help curb appetite, prevent fat storage and promote weight-loss. 
Keep reading to discover some of the most inspiring stories from our Slim Tummy Caps users – and get ready to write your own! 
Karina crushed her cravings and lost 2* kg in just 1* month 
Hunger pangs and a constant urge to snack used to be an everyday struggle for Karina. But with Flat Tummy Caps**, she noticed a change already after about 1* week. "It was a feeling of finally being full and no longer really having an appetite", she explains.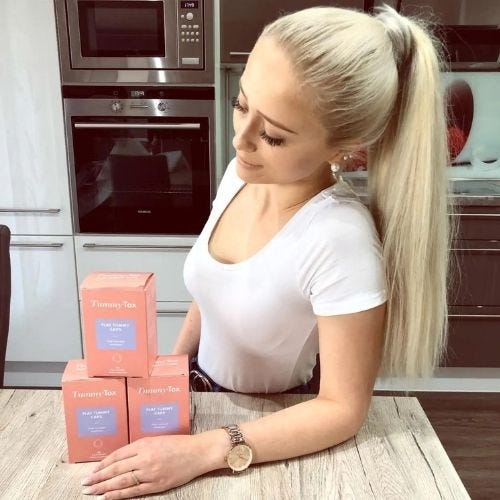 As a result, she lost 1* cm around the waist and 1-2* kg around the stomach in just 1* month. "I'm in better shape and I feel more comfortable in my own skin. I am very satisfied with TummyTox!" 
Kristina: "TummyTox is not like other weight-loss brands"
Kristina tried Flat Tummy Caps** and Fat Burner Drink after a recommendation from a friend, and despite her sedentary lifestyle, the results were quick.
"After a little while, I noticed changes like the bloating disappeared and my waist and hip measurements decreased", she says. This motivated her to get moving more, and she couldn't be happier with the results: "Thank you, TummyTox, for not being like all the other weight loss products!"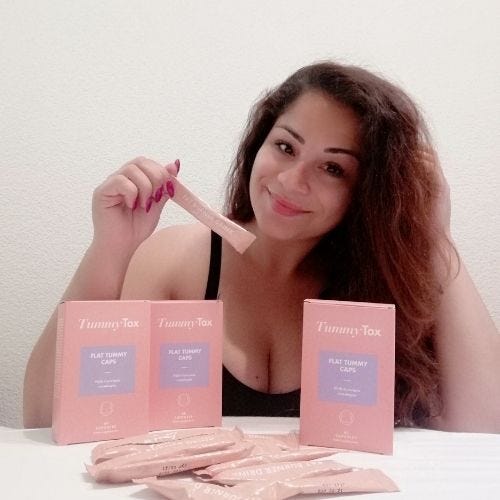 Lourdes dropped 2* dress sizes in just 1* month! 
Lourde's weight struggles used to take a huge toll on her overall well-being, but that all changed when she discovered Flat Tummy Caps**.  
In just 1* month, she lost 3* kg and 5* cm around her waist, dropping a total 2* dress sizes! "I felt more active and livelier, the swelling of my abdomen disappeared, I got rid of excess water, my anxiety about sweets disappeared, and my clothes felt looser", she explains. And her self-esteem has improved too. "Now I really want to go out, dress well and wear something sexy. I feel like I'm 20 again", she laughs.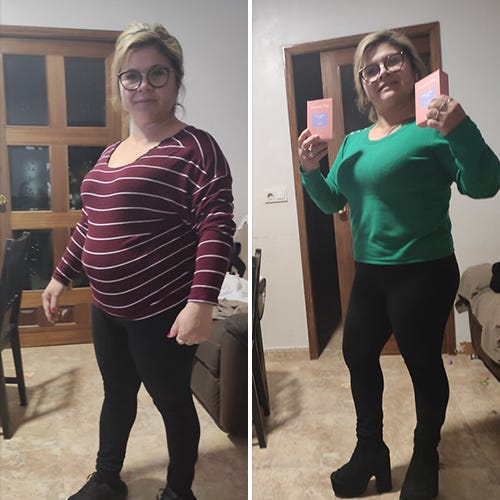 Maria got her stomach in check and regained her agility 
Maria used to feel so ashamed about her belly that she avoided taking full-body photos. But after 3* months with Flat Tummy Caps**, the change is considerable.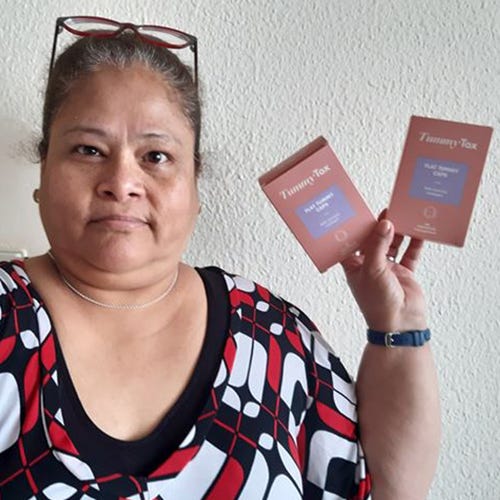 "The first thing I noticed was that my anxiety decreased, and when I ate, I felt full faster", Maria recalls. Less appetite, more energy and improved sleep are just a few of the other benefits she experienced – the biggest one being increased agility. "Now I can move around without any problems and without my stomach falling out!" 
Sara: "Already after about 1* week, my stomach looked flatter than it had in a long time" 
Sara combined Flat Tummy Caps** with Slimbiotics and felt the first changes after only a few days. "I was not feeling hungry at all in the morning, I started eating much less than before, and I could go longer between meals", she says.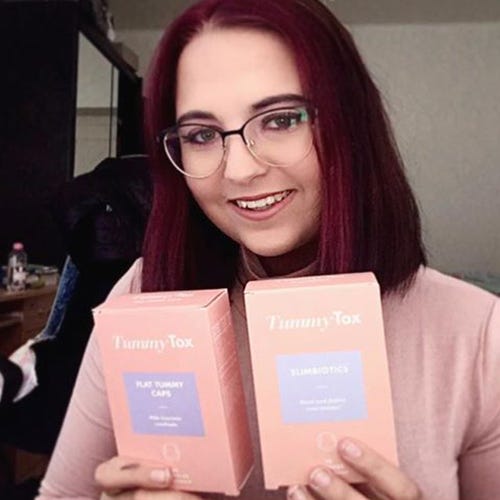 "I noticed a physical change after about 8* or 9* days. I got on the scale and found out that I was down almost 1.5* kg in 1* week, and when I looked in the mirror, my stomach looked flatter than it had in a long time". 
Vanessa: "I managed to go from 97* kg to 65* kg" 
Young mother Vanessa struggled to lose the 30 kg that she gained during her pregnancies. She ordered theFlat Tummy Caps** and noticed the first results already after 1* week.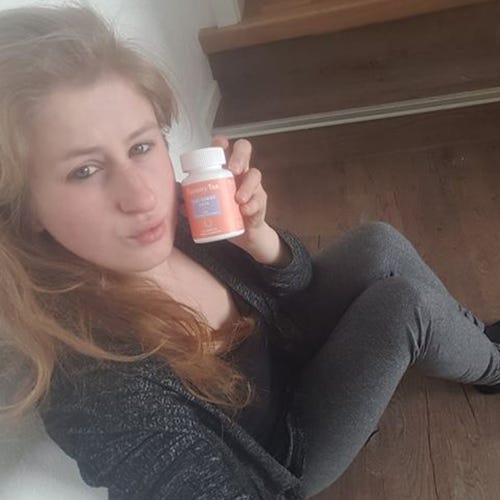 "With a change in diet and exercise and these great capsules, I managed to go from 97* kg to 65* kg. I used to wear size 42* and after about 1* year with Flat Tummy Caps**. I'm down to size 36/38*. I feel comfortable in my body again"! 
Ready to start your own transformation? 
Slim Tummy Caps have already helped thousands of women say goodbye to cravings and reach their goals – and you could be next! The revolutionary capsules harness the power of the exotic "miracle fruit" Garcinia cambogia, as well as vitamin C and chromium, to help you achieve amazing results: 
Block appetite and support weight-loss

Inhibit new fat formation

Regulate blood sugar levels for fewer sugar crashes ž

Reduce tiredness and fatigue
So don't hesitate – get yours now at the best possible price and make your dream body a reality! 
* The effects of the product may vary between individuals and could differ from those described on the website.
** Flat Tummy Caps have been renamed to Slim Tummy Caps. All the ingredients and benefits are the same, only the name has changed. Try the new version now!