The best-selling drinks for weight loss.
Use the code COLD-DRINK and get a gift with every order over £40!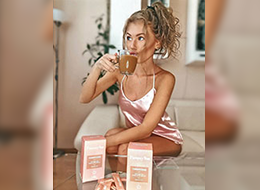 My friends know that I don't really like the classic coffee, but Tummyccino has become a part of my everyday routine.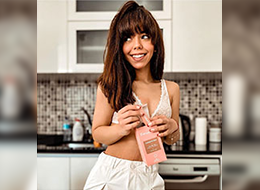 There is no better way to start my day than with Tummyccino. The truth is that these days closed at home, without knowing what will happenin the future leaves us with more anxiety and desire to eat but my Tummyccino helps me control appetite.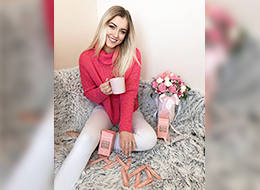 Since I've decided to get back in shape by summer, it's time to start working on my plan! In addition to a healthy diet and regular exercise, I also discovered this healthier version of cappuccino by TummyTox, which speeds up metabolism and has a great flavour.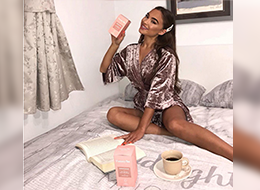 Tummyccino is the only coffee I drink because it contains neither gluten nor lactose. It's effects las much longer and it leaves no coffee jitters.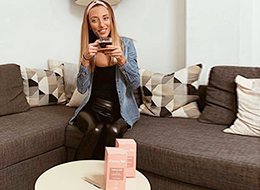 I don't drink normal coffee otherwise I find myself shaking. I wanted to try the Tummyccino to speed up the metabolism, and unlike normal coffee, it does not cause nervousness and tremor.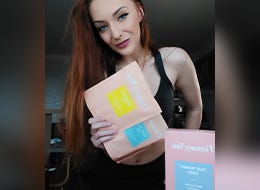 This tea is great! And I also wanted to try other products. I've tried a lot of them and I've always been happy and happy to come back to them!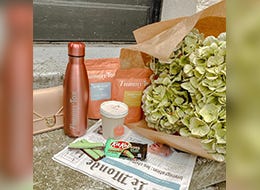 Keeping up this year's resolutions is so easy with TummyTox teas!! The Daily Kick tea is a perfect start of the day, while the Sleep Tight tea helps me to relax at night ☕️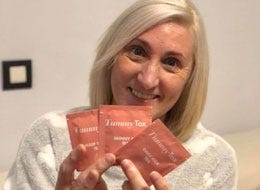 I have already lost almost 10 kilos since I started taking care of myself and I hope to reach 15 soon. That is my challenge. I have also lost 2 sizes.*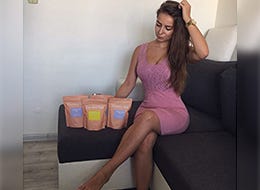 Clearly, fats will not go down by themselves, but with the right diet and exercise, these teas will only make it easier for you.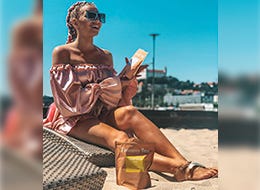 Today is the third day since I started drinkig Tummy Tox Teas and I have to say that I really feel better and slimmer now, especially in the stomach area. At last I am not inflated and I do not have such an uncomfortable feeling honestly at the beginning I did not believe that some teas could help me achieve this, but it's happening!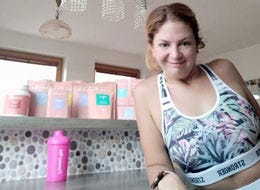 I lost 9 kilograms in 1 month with tummytox!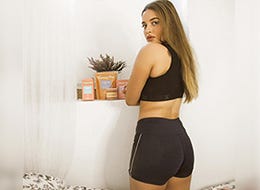 I didn't have problems with excess weight but needed the products to help me me elevate my energy levels and be healthy.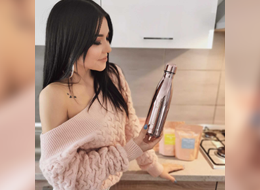 This is my favorite tea duo, Daily Kick & Sleep Tight. It boosts energy during the day and cleanses the body at night, and with this rose gold metallic bottle I can take my tea with me wherever I go.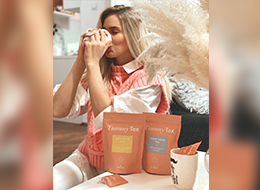 After almost 17 months of active breastfeeding, it's time to dedicate to myself and my body detox. I will drink teas for 20 days, morning and evening!
I was unhappy with my appearance and decided to change my life habits! Try it and see for yourself that results are guaranteed!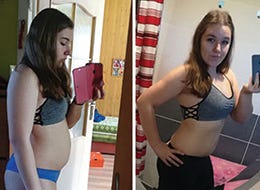 Thanks to tummytox, I'm bursting with energy!