WOW, have a look at these transformations!
Are you ready for a change? Read on to get inspired!

These TummyTox girls didn't just make a change, they COMPLETELY TRANSFORMED themselves.
Teres

a:

"

I'm now a big fan of

TummyTox

"
"On the day I received my TummyTox package, I took a couple of 'before' pictures of myself. After one week, I compared my progress to those pictures and I couldn't believe the difference."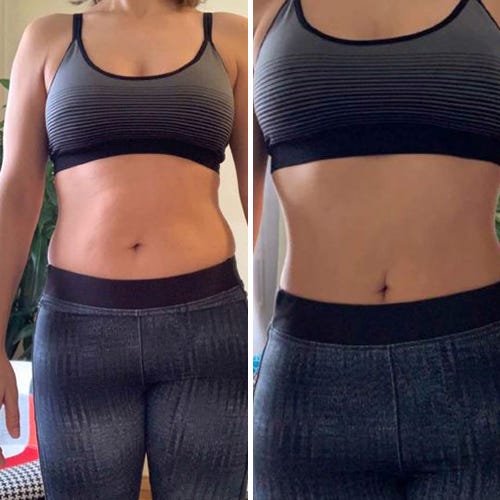 But the real magic happened after 4 weeks!
"After 4 weeks, I took new photos of myself. I was happy after a week, but after four weeks I was simply shocked! * Losing 4* kg made me feel great. I feel like my old self again. I have more energy to spend time with my loved ones, especially my husband, who supported me on this journey."
Angela:

"

From 86.5* kg to 80.9* kg in less than a

month!

"
"When I weighed myself after less than a month, the scale presented me with a number that I had not seen in a long time – my weight was back to 80.9* kg."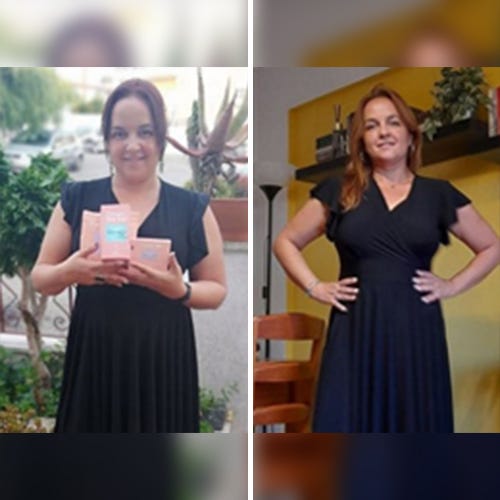 "After I used up all the products, I quickly turned to the internet to ask, 'Can I repeat the process?' I feel more energetic and confident. For the first time in years, I bought a dress for a family event."
"I decided to share my story to let other women know that they too can feel happier and more confident and that life doesn't end when you turn 40!"
Sabina

noticed the effects in just a couple of

days!

*
"Finally, I have a flat stomach and less appetite. I am lighter, happier, more confident and more productive!"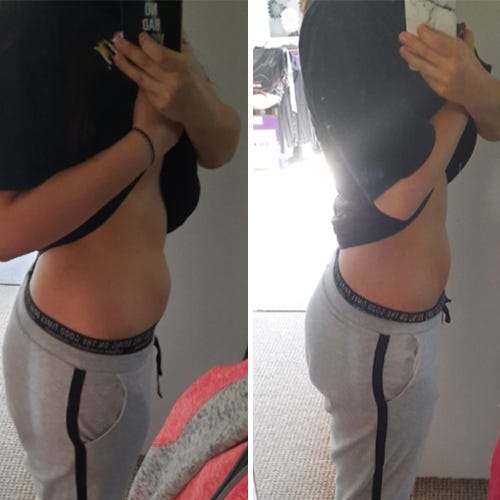 "Thanks to TummyTox, I feel better mentally and physically, I have more energy and I feel much lighter. I have no desire to eat too much, which I think can be a long-term plus for a healthy life. Finally, I have a flat stomach and less appetite."
Lisa

: "

2* sizes down in no time!"
"I lost a lot of weight and went down 2* clothing sizes, and I now wear my clothes with pride. And my lower back looks much better! Going shopping used to be so stressful for me, but now it's not any more."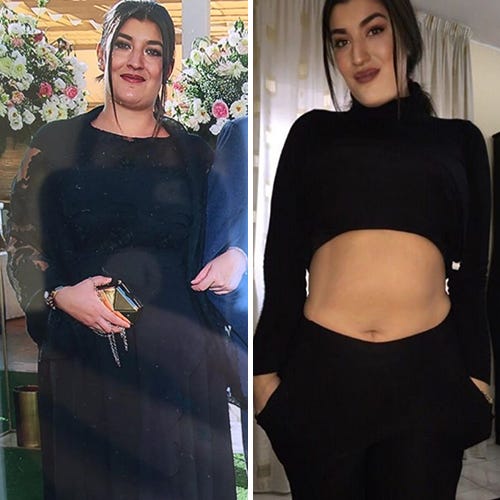 "I feel much better, have more energy and more motivation to improve, to the point that I now exercise regularly, which I have never done in my life!"
"I like myself more, I feel comfortable with myself again, and I am happier! And I'm also more careful about what I drink and eat. These products have really lived up to expectations and I can't thank you enough for that."
Mariarita:

"

I look in the mirror, and I feel happy!

"
"With the help of TummyTox, I learned to love myself!"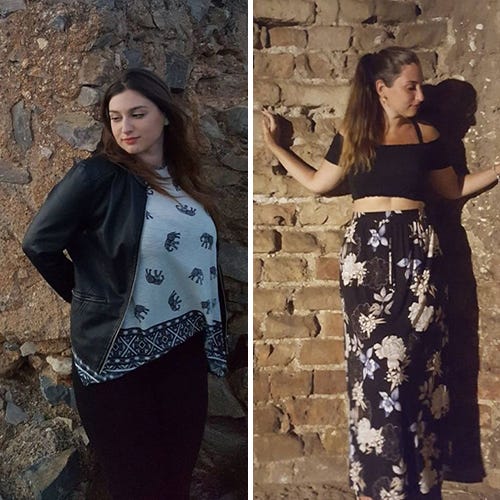 "From the very first* days of use, I noticed a decrease in swelling and an increase in energy."
"By combining the products with a healthy diet and a little physical activity, my transformation has finally begun. Within 2* months, I had already dropped below 80* kg."
Transformation is just a click away
We have filled our Ready, Set, Slim! slimming pack to the brim with several powerful products to help you reach your goals swiftly and with ease.
One pack to cover it all: 
Burns fat 24/7, both day and night,

Keeps the appetite in check,

Eliminates even the most stubborn fat and prevents the formation of new fat cells,

Accelerates the metabolism and stimulates proper digestion.

Contributes to better sleep and relaxes both body and mind.
*Disclaimer: The effects of the product may vary between individuals and could differ from those described on the website.