Elisabete: "I'm no longer retaining water, which helped a lot"
Elisabete is a devoted stay-at-home mum. After pregnancy, she struggled with low self-esteem, a lack of energy, feeling down and losing the weight she gained during pregnancy. Everything changed for her after her cousin recommended TummyTox products to her, and she took matters into her own hands.
Read her transformative success story below!

Thanks to the TummyTox Transformation Bundle, Elisabete got rid of water retention and lost 8* kg in just a month! Finally, she happily tells us how she got her energy back and how she can fit into her old clothes again.
"The positive feedback got my attention"
"I was feeling really down about myself. My cousin recommended TummyTox. I liked that the products were made with natural ingredients and the positive feedback also caught my attention."
"The results started to show after just 3* days – I was in disbelief!"
"To support my weight-loss goals, I also did some intermittent fasting. I tried to reduce the number of carbohydrates I consumed a little, but I didn't eliminate anything from my diet entirely; I just reduced the amounts."
"The results started to show after just 3* days - I was in disbelief! My energy increased, and that really motivated me to keep going. I lost 8* kg in 1 month with the Transformation Bundle!"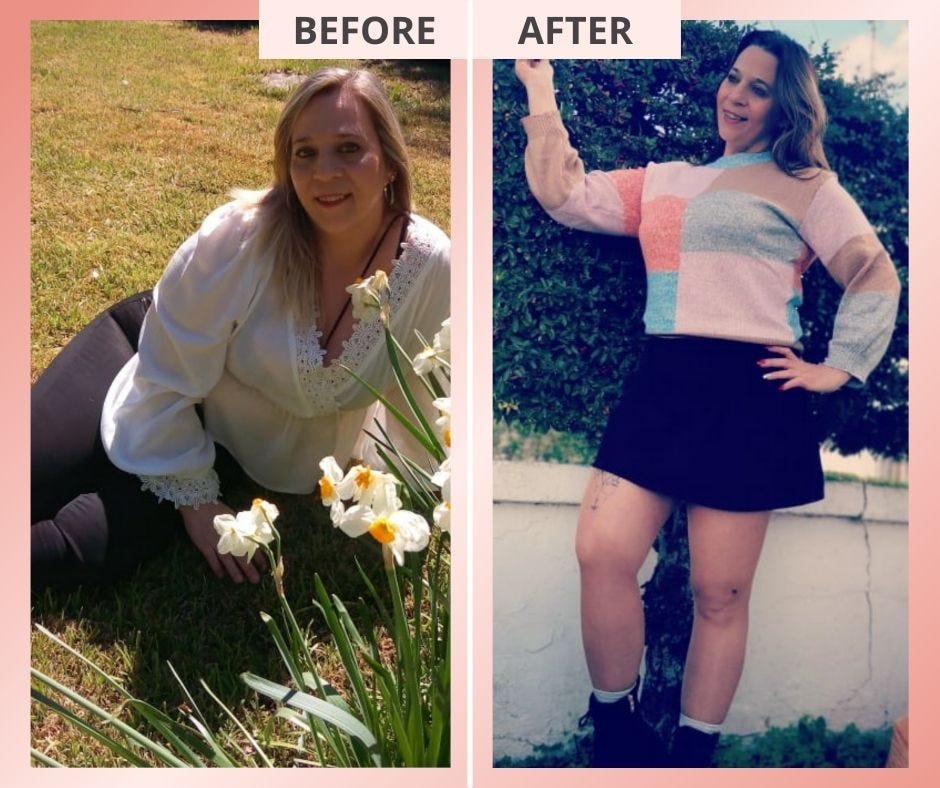 "I am extremely happy with the results"
"People began noticing my weight loss and praised me. My family started asking what I did to lose weight."
Elisabete's family weren't the only ones noticing changes. Her friends and other people around her noticed that as she found her way back to her old self, her mood also improved: "When I started losing weight, my self-esteem improved. Better self-esteem, better mood."
It's just a myth that it's harder to lose weight when we get older!
"The products are excellent! Often, people believe that after a certain age, they can no longer lose weight - but this is a pure myth. Of course, there are no miracle cures. A balanced diet should be part of our daily life."
"When you use these products, you can see results right away, and it's easier to stay motivated and stick to your diet. As a bonus, the products significantly reduce the desire to eat sweets."
"I can recommend the Transformation Bundle without hesitation to anyone that would like to boost metabolism and energy levels, boost toxin elimination and lose more weight. With the Transformation Bundle, success is guaranteed: tried, tested, satisfied!"
THE PERFECT BUNDLE FOR THE PERFECT TRANSFORMATION!
The Transformation Bundle combines everything you need to eliminate fat and calories. Boosts weight loss, improves digestion and improves general well-being.
Try the Transformation Bundle to get results like Elisabete! A super effective bundle for getting the dream body you always wanted. Now with GIFTS: FREE Shaker and a FREE Booty Band!
*Disclaimer: The effects of the product may vary between individuals and could differ from those described on the website.