Messages of love for #TummyTox
TummyTox girls don't compete with one another.
We love and appreciate ourselves and each other.
This is awesome stuff. Keeps me full ALL day! It had a lot of protein and many great other nutrients. I like it as is, but also make strawberry/banana smoothies, plus if I am in the mood for coffee (my all time favorite) I mix in a spoon or two of instant coffee. I even have my Great Niece agreeing with me that it is even better than a bowl of ice cream.
...Read more
Love this shake just tastes like strawberry milkshake you wouldn't know the difference. Can't wait to try other flavours will be buying more that's for certain!
...Read more
Just received my bundle Strawberry & Vanilla. Tried the Strawberry with water it's absolutely delicious looking forward to trying the Vanilla one. Read some good reviews on these products so decided to give them a try so happy I hope they work for me thank you Cute!
...Read more
So happy they brought out a banana flavour!! I'm slowly making my way through the different shakes and just purchased my third tub. I came to a stand still on losing weight but since using these shakes I've lost another stone! To top it all off they're all so tasty! (Especially banana) Thank you!
...Read more
Enjoyed the flavour, & mixed with unsweetened almond milk made a lovely breakfast shake. Felt full until lunch time.
...Read more
This flavour is my favourite! it's amazing tastes just like a banana milkshake and so filling too. Great knowing I'm getting all the nutrients I need ready for my day With this delicious shake. Try it you won't regret it.
...Read more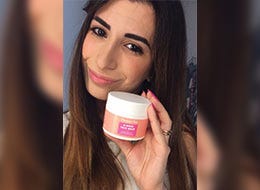 I would say that the best way to start the day is to take care of yourself!
...Read more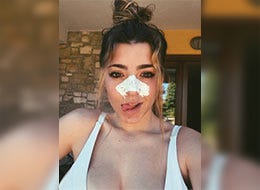 Take care of yourself.
...Read more