Extreme Transformation
Our best-seller: an intensive 2-month programme that will help make a dream figure a reality. Everyone will want to know what the secret is! With this product we gift you a FREE Motivational Journal.
2-month bundle for weight loss, detox and wellbeing
FREE GIFT

Our e-book filled with tips, tricks and tasty recipes + access to our online-gym!
100% Money-back Guarantee on Satisfaction
Handled, shipped and delivered within 3-5 working days
Free shipping for orders over

£50
30-Day Money-Back Guarantee
If for any reason you are not completely satisfied, simply return the empty package and get a full refund. More
Buy
Try
Return
Money back
Free with your purchase!
Lose weight quickly and effectively, by combining our products with a healthy diet and regular exercise!
E-book with everything you'll need for a successful weight-loss journey! Delicious weight-loss recipes, an easy-to-follow shopping list and a ton of tips and tricks to help you get in shape in no time.
Additionally, you'll get access to our online-gym, filled with different types of exercises to tone your whole body! "Excellent" solution "for those who, like me, like spending time lying on the couch day and night and need help losing weight!"🤗
YOU WILL HAVE A DREAM BODY!
Losing weight has never been so easy! Achieve perfect silhouette and try on that new dress thanks to this brand new 2-month slimming programme with 3 simple steps. Detoxify the body, lose fat in all the right places and improve your energy levels.
Say goodbye to bloating, cellulite and extra weight & say hello to a thinner waist and a more shapely figure!
Get 2 FREE gifts:
Booty Band - thick, durable and wide. Perfect for use at home or at the gym. Thanks to its wide design (7.5 cm wide) and cotton + rubber fabric mix it offers more stability and even resistance. It won't roll or slip up and down your legs like regular exercise bands!
TummyTox Shaker - so you can enjoy your favourite Tummy drinks on the go!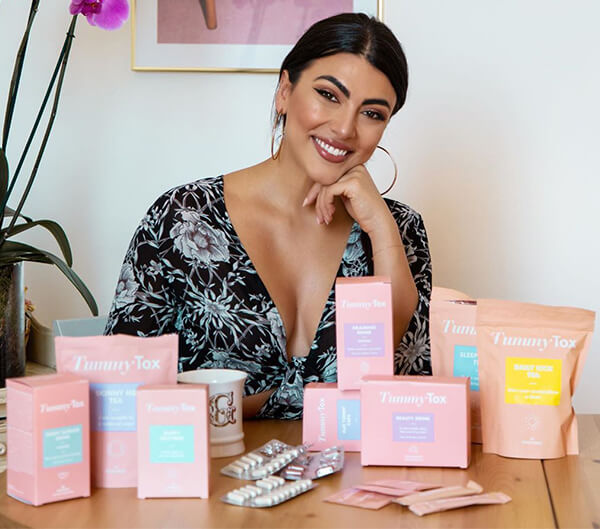 Helps eliminate excess water and toxins
Boosts the metabolism and improves the digestion
Decreases appetite and increases energy levels
Burns fat day and night
Reduces bloating and cellulite
+ 2 FREE gifts:
Booty Band- won't roll or slip! Intermediate level of resistance – suitable for all!
TummyTox Shaker - so you can enjoy your favourite Tummy drinks on the go!
HOW DOES IT WORK?
The bundle combines our most powerful weight-loss and detox products and will help you reach your goals in just 2 months! Just 3 simple steps:
STEP 1: DETOX
For the first 20 days, our best-selling tea duo Daily Kick Tea and Sleep Tight Tea will help rid your body of harmful toxins, stimulate the metabolism, reduce bloating and increase energy levels Draining Drink will help drain your body of excess water weight and reduce cellulite. Happy Enzymes will improve your digestion.
STEP 2: SLIM DOWN
Once you've successfully detoxed your body, losing weight will be much easier! Our Flat Tummy Caps will suppress your appetite, so you can say goodbye to the evening binges, Night Burner drink Intense,will ensure even more effective fat burning - even during sleep
One of our most popular products Booty Tone will boost fat burning and target stubborn fat reserves around the waist, the abdomen and the thighs!
STEP 3: SHAPE YOUR FIGURE
Our Booty Band will improve your workout results and will help you shape your body. It will make each exercise a little harder, but the effects and results will be twofold!.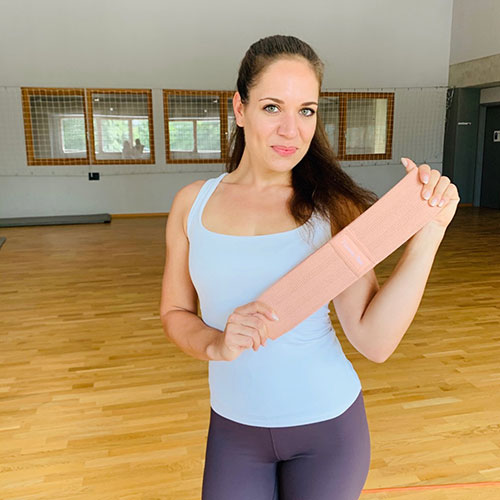 Get free access to exercise videos with every purchase!
Our expert personal trainer, Kristina Drole, prepared these exclusive videos to help you get the most out of our exercise band!

8 simple and effective exercises that will cover it all: your core, glutes, legs and arms. It's time to get into the best shape of your life!
Extreme Transformation