Melissa: "I lost 3.5 from around my thighs in just one month!"*
Melissa is a young woman in her 30s who has desperately tried to find the right diet for her for years. After trying numerous diets and changing her fitness, she is now finally able to see concrete results and stick to her ideal routine - all thanks to TummyTox!
Get to know Melissa in this article, see the results she managed to achieve and find out which TummyTox products she can't do without. It could be just the inspiration you needed!
A lot of effort to find the right balance
"Over the years I have experimented with different types of nutrition plans, and for this reason, my appearance has changed a lot over the years, based on the type of diet I was following at the time. I have often made mistakes by following senseless diets found on the Internet that have done me more harm than good. In addition, I felt that I was missing an effective dietary supplement."
"I came to feel really bad in my own body: I looked in the mirror and I felt like crying, I didn't feel good around people and I avoided certain items of clothing. All of this had a huge impact on my mood, turning me into a constantly sad and dejected person. My self-esteem was really at an all-time low, and I came to think that for me there was no hope of redemption."
3 years ago, a new hope arose for Melissa
"One night, gripped by remorse about yet another sweet from which I could not keep away and the frustration of seeing those extra pounds that I could no longer bear to carry around, I turned on my computer and started looking up natural products that might be able to help me solve my problems. This is how I discovered TummyTox and consequently, my path of rebirth began. This happened exactly 3 years ago!"
"I decided to give TummyTox products a chance exactly because they are completely natural and therefore harmless to my health. But I must admit that even the packaging of the packages had an impact on my choice: I find it really adorable!"
The first changes? It only took 10 days!*
"I started to notice the first changes about 10 days * after I started using the products. Obviously, I integrated them with a balanced diet and a little bit of exercise, but I must say that the desire to stick to a healthy diet and have an exercise routine came when I started using TummyTox food supplements. Without them, I probably wouldn't have the same level of dedication."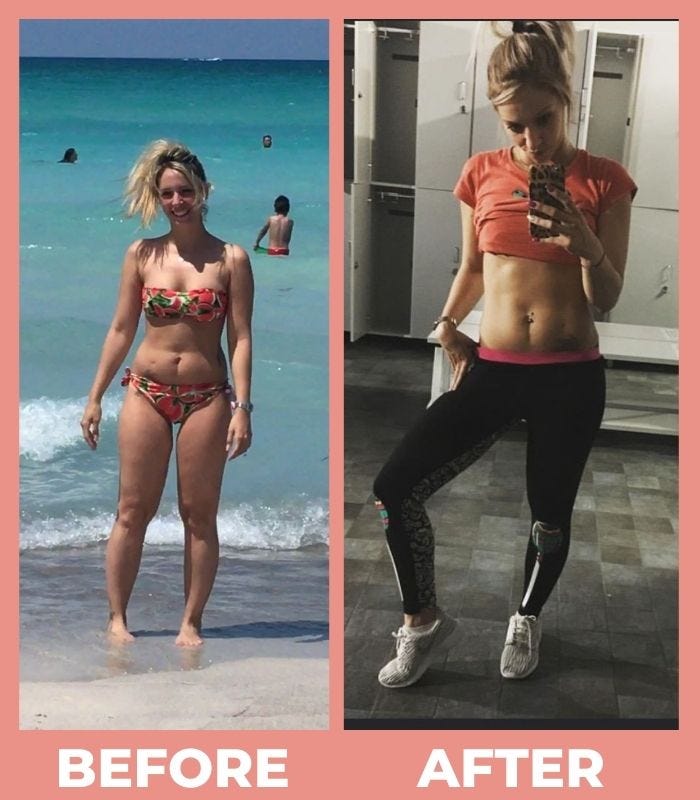 "I immediately noticed that my belly was less bloated and flatter. There was a noticeable improvement in the appearance of cellulite on my legs, which was always a big problem for me: it started to decrease after 2 weeks* until it completely disappeared over time. In total, I lost about 3.5 kg and 3.5 cm in thigh circumference in just 1 month!"*
What were the products that made a difference for you?
"For the first 3 months, I used Draining Drink, which helped me stay hydrated (which was almost impossible before). Then I added Fat Burner Drink (I love the mango flavour), My Skinny Tea every morning, Tummyccino to keep hunger under control and L-Carnitine Carni Max to help melt fat faster."
"Without TummyTox, I would probably still be looking at myself in the mirror full of self-hatred. I can say with certainty that these products gave me the energy to move forward and I think that without them I wouldn't feel as motivated to keep going. Organising my routine around the products I'm using every morning makes me start the day right. Without this daily ritual, I would feel totally lost."
An incredible transformation
"All the positive changes that I have seen since starting my journey with TummyTox, have led me to feel better about myself: now I wear tight-fitting clothes without shame, I am relaxed when I am in the company of other people and I no longer feel panic when summer starts. Indeed, I can't wait for summer to show off my body!"
"I feel like I'm on top of the world - like I am finally the right person in the right body. But the most important of all is that I am even better psychologically! I feel incredibly fit, I want to improve every day and I have no intention of giving up!"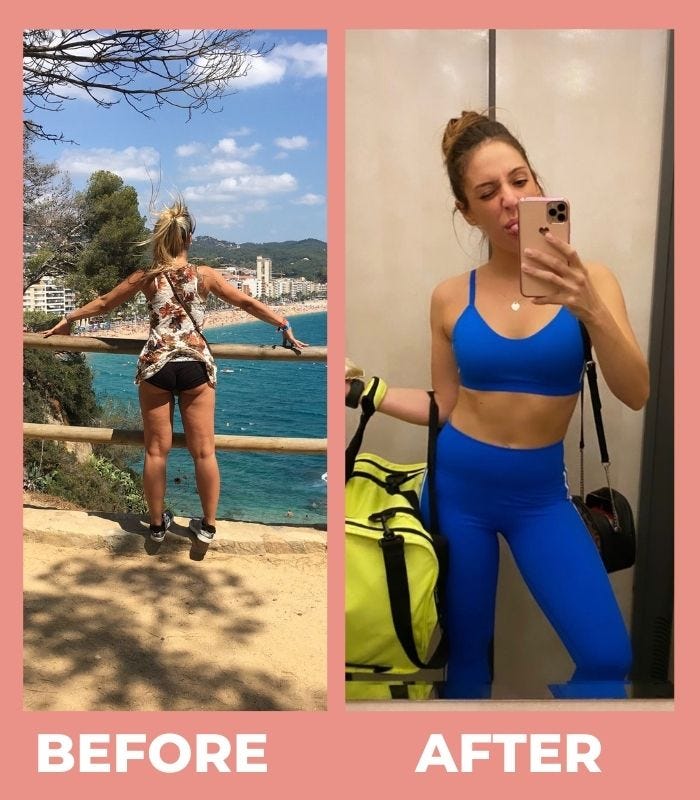 Buy 3 of Melissa's favourite products in one super affordable bundle!
The Bootylicious Bundle contains 3 of our bestselling products combined in a 20-day programme to help you get rid of excess weight and achieve the physique you've always wanted!
In this convenient package you will find:
Draining Drink: A delicious raspberry drink that fights water retention, bloating and cellulite.
Skinny Me Tea: A herbal tea that cleanses the body and pushes the metabolism to work more efficiently.
Fat Burner Drink: The mango fat burner drink that stimulates fat burning and helps you get the most out of your training sessions.
*Disclaimer: The effects of the product may vary between individuals and could differ from those described on the website. Our products are not intended to prevent, treat or cure any disease or serious illness. Maintaining a  balanced diet and a healthy lifestyle is important.