Messages of love for #TummyTox
TummyTox girls don't compete with one another.
We love and appreciate ourselves and each other.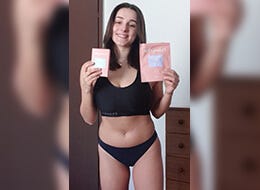 Skinny Me Tea has brought numerous benefits to my body and I was amazed at how much difference can a simple tea bag make.
...Read more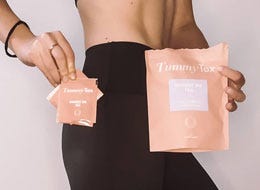 I start the day with Skinny me Tea every morning.
...Read more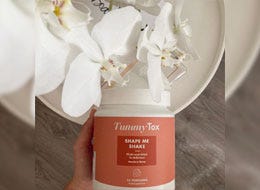 I honestly can't imagine my workout without TummyTox supplements.
...Read more
I got this shaker so that i could use it for both the shakes and as a water bottle! It's fabulous! No leaking, no lumps, and great in size for using as a water bottle! Totally in love with it!
...Read more
Really cute shaker, honestly wasn't expecting how big it was so its amazing to use for a shake for breakfast and then you can just refill with water throughout the day. It's definitely very sturdy and I trust leaving it in my bag without spilling. When you have a shake it only takes up a small amount of the container so the grid at the top really helps to get rid of powdery clumps - definitely would recommend!!
...Read more
This is such a gentle booty scrub, it's not too harsh on the skin like most scrubs. It's too early to tell results but I will definitely keep using this. The packaging is also fab, good job guys!
...Read more
Does what it says, helps me get a smoother booty!
...Read more
If you like a light tasting mix with side of refreshing, this is the drink for you! I have bought along side of the other skinny juice and cannot get enough!!!! Absolutely love it! Don't go a day without it and feel amazing and nourished and So refreshed throughout the day, why stuck with just water when you can live your extra life with skinny juice?! X
...Read more