This season's best-selling TummyTox products!
Skinny hormone – it really exists!
Hormones participate in numerous functions of the body. We all know that hormones can be responsible for painful menstruation, problems with acne, etc …
Read more
See all blog posts
Real people. Real results.
The simply delicious and efficient way of getting in shape.
Over 600.000 happy customers!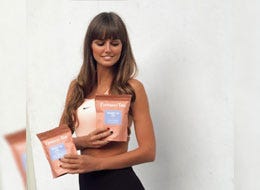 I have started using TummyTox products and the truth is that they are great as a food supplement. I combine their products with Skinny Me tea in the morning, a Booty tone capsule after eating and finish with a glass of Night burner drink at night!
Revenge Body Bundle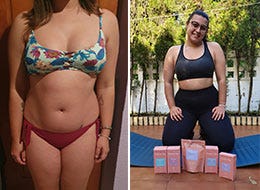 I went down from 73.5 kg to 66.7 kg in just 3 weeks! My belly is no longer bloated, and my legs look so much better and slimmer.
60-Day Dream Body Bundle + FREE Shaker & Booty Band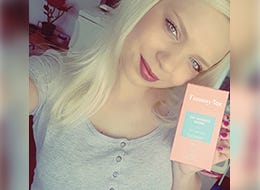 I feel better, lighter, healthier and have more energy, which is very important to me!
In Love with your Body, In Love with your Life